Veteran Staffing & Contracting Services
Strengthen Your Team with Top Veteran Talent
Fusion Cell is a primarily veteran-operated staffing company providing world class talent and staffing solutions to government contractors and civilian companies in construction, manufacturing, power and many others. Our focus is local, but our reach is global. 
For Veterans
We work with you personally to match your unique skills to the needs of civilian companies.
For Employers
Veterans' values, experience, and work ethic are ideal characteristics for today's workforce.
Federal Staffing Services
Our team of military veterans and industry experts has a deep understanding of government services and processes.
Our Federal Services division specializes in staffing solutions for prime contractors and federal, state and local agencies.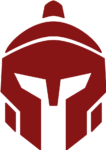 Here at Fusion Cell, we are equipped to bring military talent to our clients. There is a large market of veterans that often get overlooked by hiring managers simply because of a gap in understanding. Veterans have skills and experience that fit perfectly with clients' staffing needs; but that connection isn't always clear. We help clients understand MOS codes and DoD jargon so they can hire top military talent.
200,000 highly qualified candidates leave military service every year, ready to join the civilian workforce.
Fusion Cell was very responsive and did a great job presenting the position. All the details they provided really helped me feel comfortable going into interviews. I had a good understanding of the position and the company which made the process so much easier than going at it alone.
I would recommend to everyone who is looking for a career to look into positions posted by Fusion Cell. You are not simply a number to this company, which is a proven fact since Dina still keeps in contact with me and the many others she has placed to see how we are doing.
When I retired from the Air Force after 26 years of service, I didn't realize how difficult it was going to be to market my skills and capabilities to companies... Fusion Cell was able to assist me with creating an amazing resume, sharpening my interview skills, and set me up with industry leading companies that were looking for exactly what I had to offer.